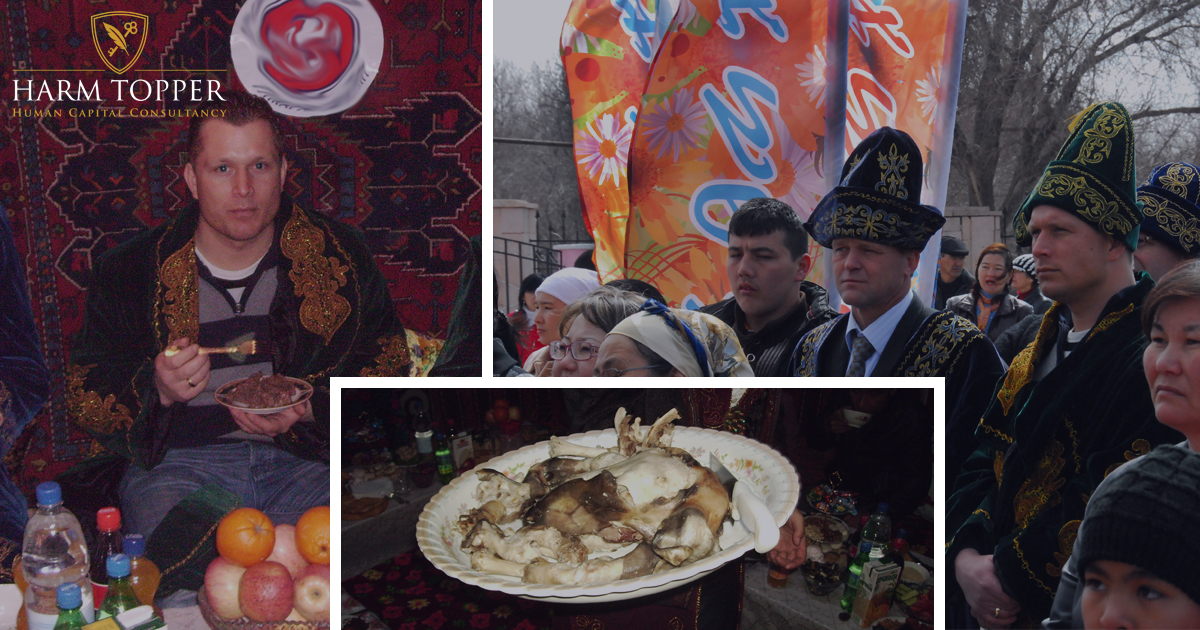 01/09/22 -
Leestijd:
< 1
minuut
The sheep's head had just been cooked and was being carved. A snotty pile of something was draped onto my saucer and handed to me with a friendly nod.
It was Nowruz 2009, Kazakhstan. The celebration of spring. I had been invited to a yurt. There I was, cross-legged at the table. My first adventure as a HR Manager abroad had begun.
There were sweet delicacies: dates, currants, fruit, sweets. But as a guest, I had been invited specifically to eat from the boiled sheep's head.
Just picture me. With a steaming saucer in the palm of my hand. A forced smile on my face. Now, I'm really not averse to a tasting. But my goodness, this was a challenge.
I picked out some meaty bits from the jelly-like broth. With big chewing motions and a raised thumb, I tried to convey my appreciation and gratitude.
They could definitely see straight through my second-rate acting skills. Nevertheless, it was much appreciated that I did not back down, showed respect and adapted to local customs and rituals.
As a HR Consultant, I also invest in the foundations of every organisation (structure, culture, and rituals) first, before I deploy my expertise.
---