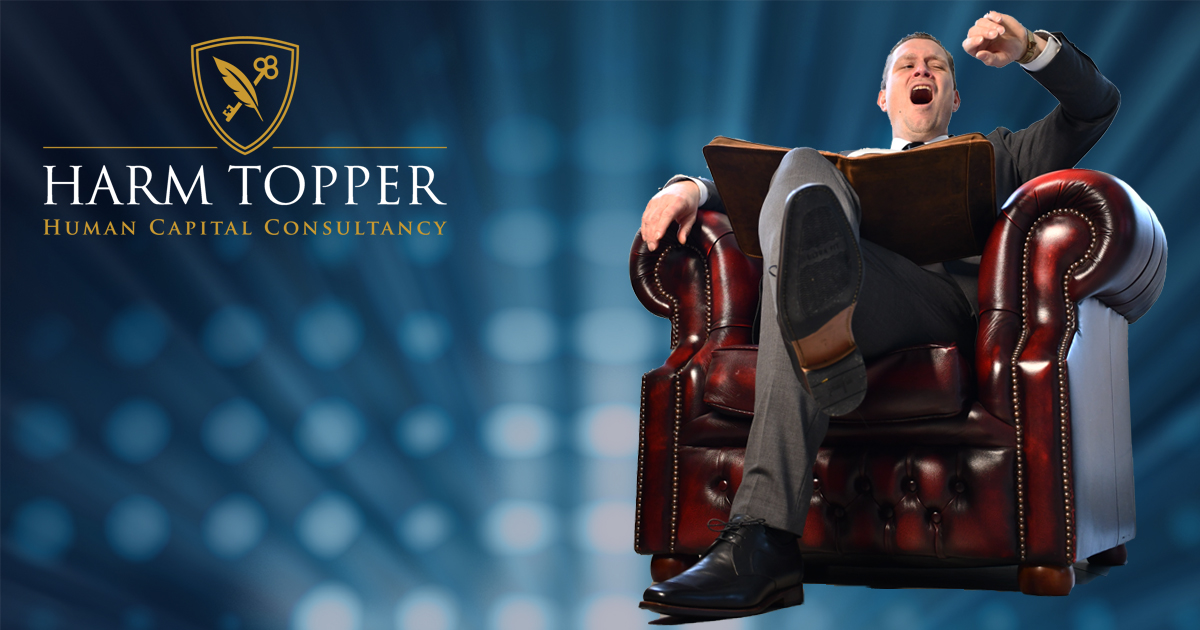 01/10/22 -
Leestijd:
< 1
minuut
He leaned back, stretched out while looking at his watch, and yawned as if he had been binge-watching on the sofa all night… during my job interview.
An Italian recruiter approached me for a great Executive role with a large, leading aircraft manufacturer. The job interview followed soon after.
My preparation was impeccable. My finest suit was given an outing and my shoes were as shiny as pearls.
The interview setting was almost futuristic. I had actually entered the realm of the global players! My interlocutors: a distinguished Russian young man and an English lady with a razor sharp bob.
Soon, I had settled nicely into the 'game'. Until, in the middle of an impassioned speech, I observed my Russian interlocutor's gigantic yawn.
Resolutely, I snapped shut my writing folder, offered a friendly nod and confidently strode out of the room… [joking] [kidding]
On the contrary, I pretended I hadn't seen 'it'. After all, I didn't want to embarrass the good man… maybe he was jet-lagged?
The following day I was rejected, and I was left with a 'grubby feeling'.
An yet, next time I will sit out the ride again. Out of decency.
---