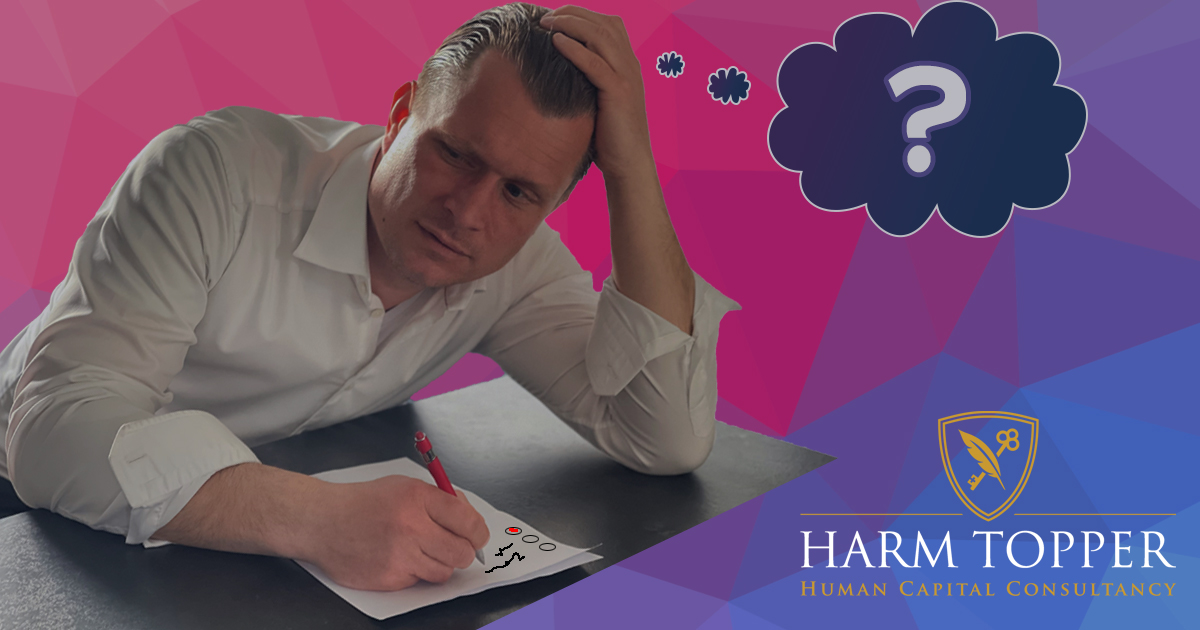 15/07/22 -
Leestijd:
< 1
minuut
Did you wash your hands? This comment was meant to position himself above me straight away. Very uncomfortable. Especially because he withdrew his hand as I held mine out.
We had applied for the same challenging top job. An assessment was part of the interview process. We were the last two candidates.
He seemed slightly older than me. His black shoes were polished to a mirror shine. His suit looked to be Italian. The knot in his tie was awfully complicated, yet still exceptionally symmetrical. And he was fast… super fast.
We did many tests: number sequences, figure sequences, verbal analogies. Whenever time ran out, I was still labouring over a question. He had long since finished and stared straight ahead with a sallow smile.
During the debriefing, the psychologist asked me how it went. I indicated that I could not outdo my rival when it came to speed. To this, the psychologist replied that time is just one of the factors that make up the outcome of a test.
To my utter surprise, I was selected for the role.
We often get too distracted by the outward appearance of others. Be authentic, believe in yourself and you will be able to move mountains.
---