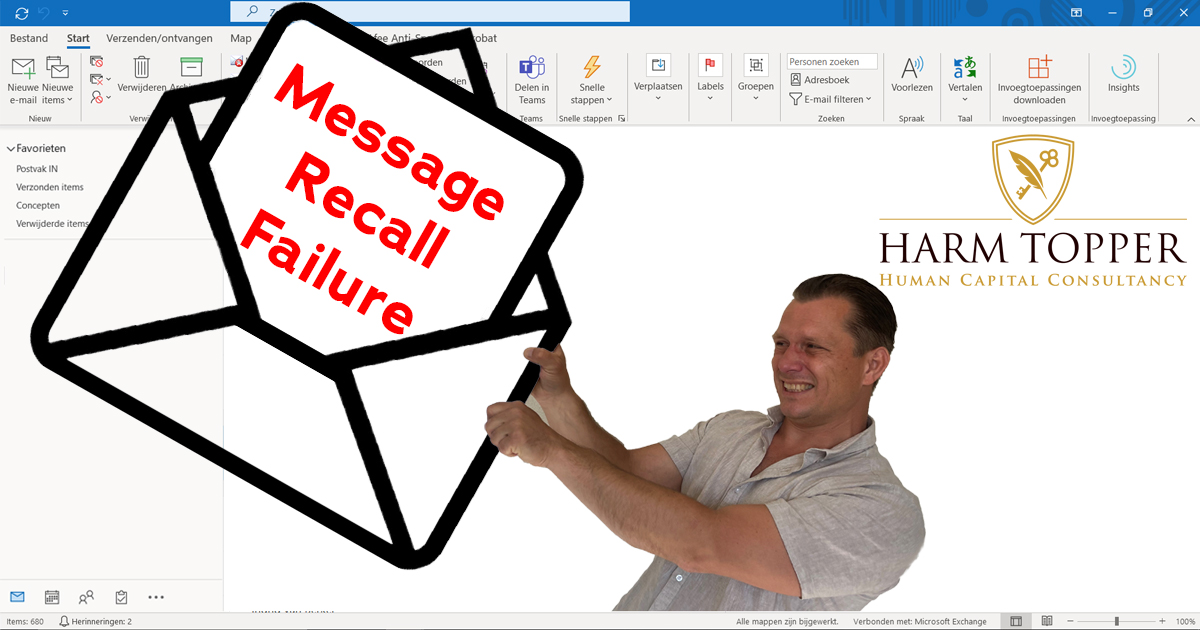 15/03/22 -
Leestijd:
< 1
minuut
"Uhm Wim? Is it true you just mailed a salary file?"
"That's correct, to head office though. Not to you. Right?
"Well, not just to me, but to the entire internal distribution group, Wim."
Wim turned ghostly pale and sprinted back to his computer. There, he got the chilling confirmation. His e-mail with the full salary file had been sent to ALL employees…
His fingers trembled as he immediately tried to recall the sent e-mail.
To no avail… "Message Recall Failure"
Of course, we could condemn Wim. This should never have happened to him, especially as he is the Compensation & Benefits Director. And who doesn't double-check (or triple-check) the content of an e-mail beforehand? And who you are sending it to? Especially when such sensitive content is involved.
Nonetheless, I dare say that everyone (yes, you too!) has made a catastrophic blunder like this at some point.
A good employer sees the human side of this. Drawing the ultimate consequence from something like this is questionable.
As a HR Consultant & HR Coach, I share my own blunders with glee. I am only human, after all. If you would like to find out more, contact me.
---