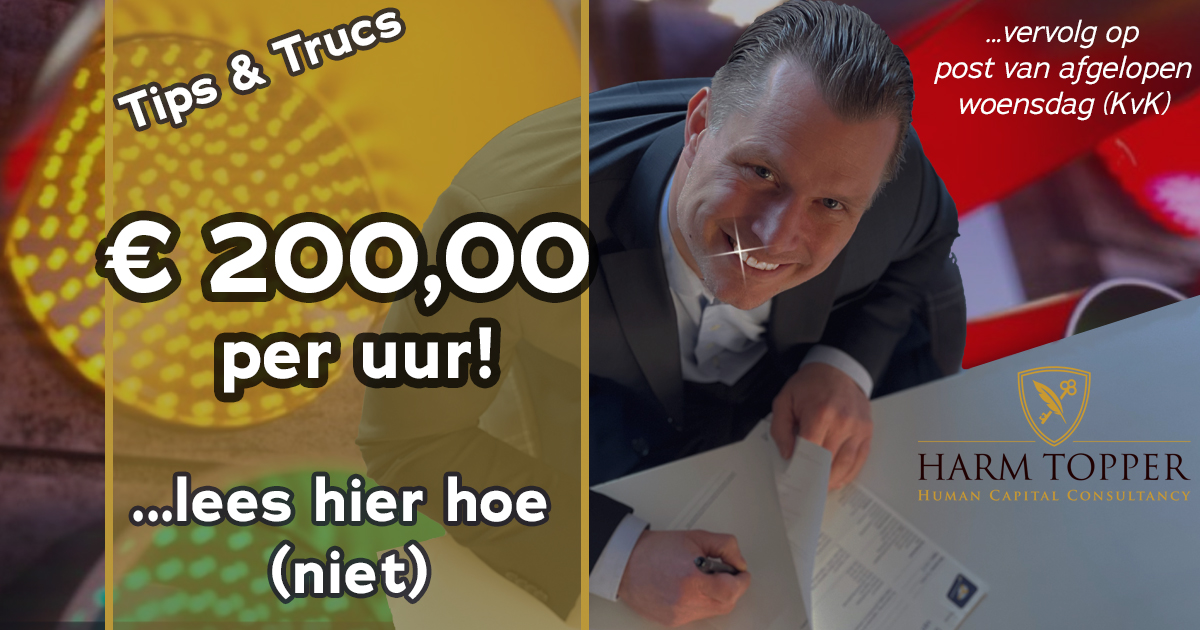 01/08/22 -
Leestijd:
< 1
minuut
Specialists in the profession indicated that with my background and experience, I could easily charge €200 per hour as a freelancer. Were they right?
Certainly! But only if all the lights are green.
So I am approached for an assignment that lines up perfectly with my last salaried role. The job is relatively short. I am asked to charge an hourly rate. What's more, I am billing my client directly, without the intervention of an agency.
However… you have to build up a name. You are often only asked after people are convinced of your proven (interim) services!
Also: interim professionals are often used as 'subject matter experts'. This is often 1, 2, or even 3 levels lower than you were used to in your salaried job.
As a self-employed person, you have to work on your network and sales qualities. You are often dependent on agencies in the beginning, and a portion of your rate becomes the margin for the middleman.
And how urgent is your need? Once the fat is off the bones, rate setting quickly becomes a fluid situation.
Tips:
1. Be careful with 'daily rates'. Before you know it, you are dividing your daily rate by 10 (hours)…
2. How do you set your rate? Take your gross annual salary and divide it by 1000. There you have it: an indication!
---